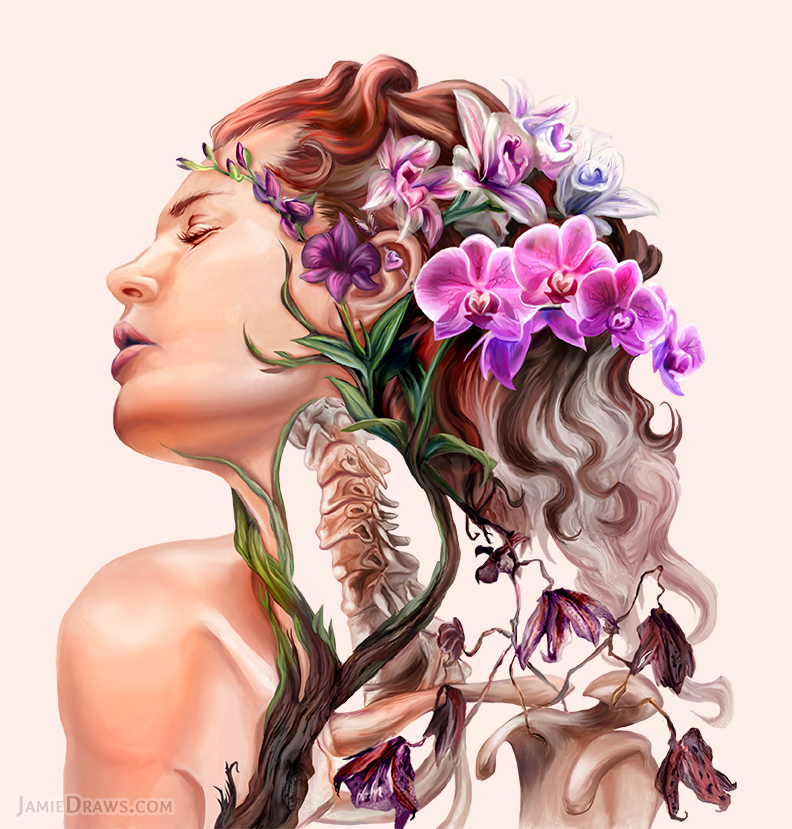 Jamie Strassenburg
Illustrator   Web Developer
These are only the recent highlights of my portfolio. Browse my projects to see more of my work!
Trained in traditional oil painting, I use a combination of Photoshop's raster-based paint resources and Illustrator's vector toolset for my illustration work
Recent Projects
---
As an unabashed bookworm, I'm compelled by storytelling. I enjoy collaborating and breathing life into ideas, so here are a few of my visual development projects.
Eskimo Belief Series
A visual exploration of the Native American arctic culture spanning from Alaska to eastern Canada. The series explores their storytelling traditions and god myths.
Like What?
Sedna

Goddess of the Sea controls sea life, storms, and the tides

Aurora Spirits

Human ghosts' path to the afterlife creates the aurora borealis

Sun Sister, Moon Brother

The story behind why the moon chases the sun across the sky
Medical Education: Kidneys
Educational series of illustrated articles for patients going through dialysis, CKD, kidney transplant & more. Created for Dr. G the nephrologist.
Sounds cool
Infographics

Combination of vector/raster

UI Design

Developed web interface, implemented article & resource content

Branding

Mascot design "Miss Kidney", project color palette, logo... I created this project from the ground floor

Copy Writing

Organized and edited all educational pages and blog articles